Traveler's Guide to Firearms: Understanding All 50 States
00331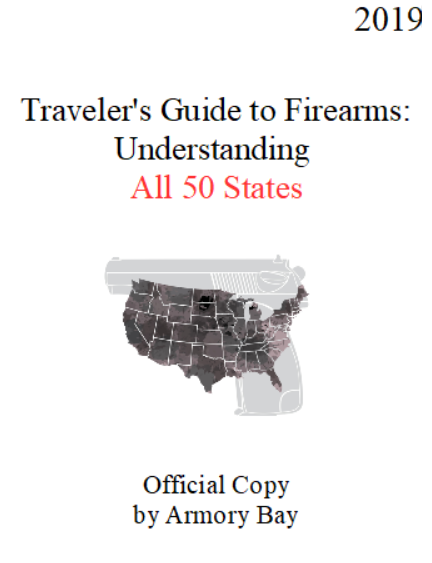 This is the ULTIMATE Traveler's Firearm Manuscript!
If travel is in your upcoming future, or you are a frequent traveler and own a gun, this book is for you!
Learn about the various gun laws, broken down state by state, including topics such as:
Concealed Carry Laws
Bringing Guns in Public Places
Bringing Guns into Bars and restaurants
Bringing Guns into Hospitals, Hotels, and Parks
The Types of Guns Which Can Be Open / Concealed Carried in Each State
& More!
The Traveler's Guide to Firearms: Understanding All 50 States, also makes an excellent gift for the gun enthusiast!